Mountain Shelters
Astraka Mountain Shelter
At the location "Radovoli", above the lake plateau and at an altitude of 1950 m is located the mountain shelter of Astraka.
The shelter provides accommodation for 52 people, belongs to the Hellenic Mountaineering and Climbing Federation (EOOA) and was constructed on the initiative of E.O.S. of Ioannina and the mountaineering team of Papigo, in 1966. It is a base for all mountaineering and climbing routes to the summits of Tymfi. Since the spring of 2004, the second wing of the shelter has been operational.
During the summer months the shelter is open every day and food is served, while in winter after contacting with the responsible person.
Website: http://www.astrakarefuge.com/
E-mail: info@astrakarefuge.com
Information by phone: +306973 223100 (director of the shelter, Mr. George Rokas).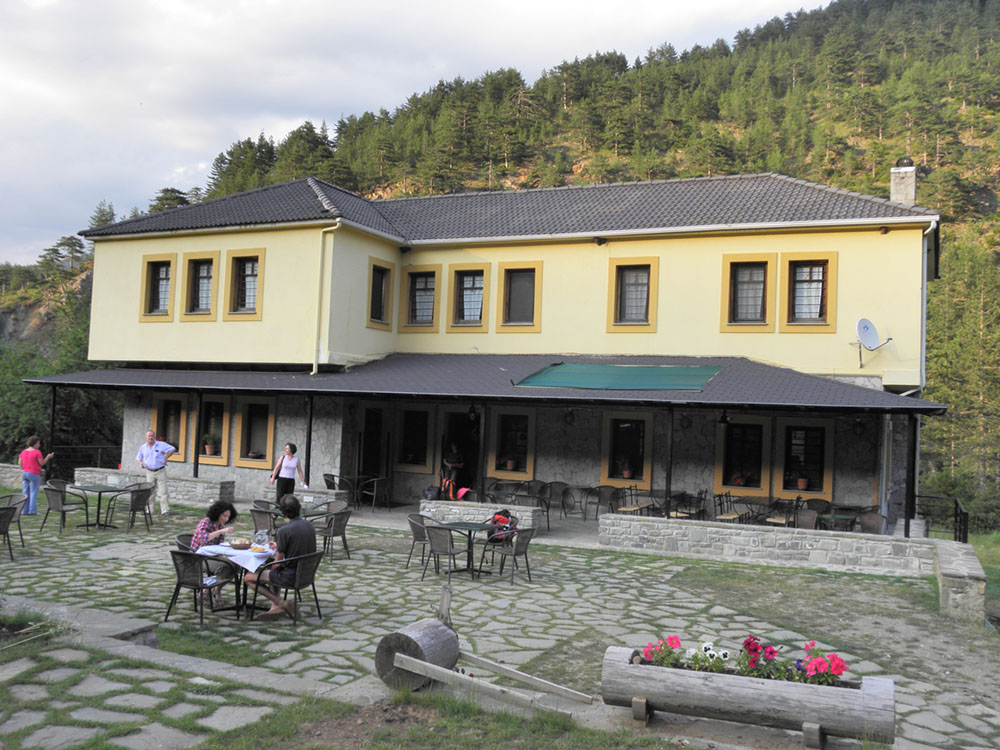 Valia Calda Shelter
At the "Larani" location, 3 km before the village of Vovousa, the mountain shelter of "Valia Kalda" is situated. A simple and simple building, built with care, is aesthetically tied to the nature and surroundings of the area.
The shelter has a capacity of 50 people. It is housed in bunk beds divided into three rooms, on the first floor. The rooms are characterized by spaciousness, comfort and cleanliness. On the ground floor of the building, there is a reception area and the living room. On the ground floor is also located the shelter's restaurant, which can serve up to 100 people.